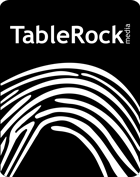 AWARD WINNING MUSIC EXECUTIVE BERNIE FINKELSTEIN JOINS TABLEROCK MEDIA BOARD OF DIRECTORS
FOR IMMEDIATE RELEASE
Toronto, Canada – May 31, 2016 – TableRock Media, is pleased to announce award-winning music executive Bernie Finkelstein has joined their Board of Directors.  The international music industry icon will be instrumental to developing brand partnerships as TableRock Media gears up to launch their first APP-based content streaming service focused on Guitars later this year.
Bernie Finkelstein has been awarded the Order Of Canada and Queen's Diamond Jubilee Medal, was elected to the Canadian Music Hall Of Fame and received both the SOCAN and Walt Grealis Special Achievement Awards.  He has been influential in shaping the music industry as an active board member with the Ontario Film Development Corporation, SOCAN Foundation, the Canadian Independent Record Production Association (CIRPA) now known as CIMA and the Canadian Association Of Recording Arts and Sciences (CARAS).  The founder of True North Records, Bernie and has been one of the leading figures in both the Canadian and worldwide music industry working with recording artists who include Bruce Cockburn, Dan Hill, Rough Trade, Murray McLauchlan, Barney Bentall, Stephen Fearing, Blackie and the Rodeo Kings and Randy Bachman. His illustrious career at True North Records includes 40 Juno Awards and 40 gold and platinum records.  His memoir True North: A Life In The Music Business was released in 2012 with McClelland & Stewart.
"Bernie's well-respected career as a leader in the music industry will be invaluable to our Board of Directors and executive  team as we get ready to launch our first App-based streaming service focused on Guitars later this year," said Jeffrey Elliott, Co-Founder & Chief Executive Officer, TableRock Media. "His substantial knowledge and expertise will play a significant role in the creation of original, premium content and member experiences specifically tailored to guitar fans."
"Over the last few years, general entertainment streaming services have seen tremendous growth and TableRock Media's vision to offer niche content to passionate audiences is truly next generation thinking," said Bernie Finkelstein, President, Finkelstein Management.  "I am thrilled to be part of such a visionary media company that truly appreciates people want authentic and credible content to fuel their passions."
TableRock Media will launch a series of APP-based streaming services focused on key genres including Guitars, Motorcycles and Aviation, all hyper-niche content for passionate enthusiasts.  Launching with a Guitar-focused channel later this year, global audiences will have access to premium content, with original documentaries, films and hosted series featuring a combination of original productions and acquired programming. The subscription-based APP will go beyond the screen giving members' access to exclusive events, engagement through social media and forums to build a community around people who are passionate about all things guitar.
TableRock Media is co-founded by Jeffrey Elliott, former founder and CEO of GlassBOX Television, Chief Operating Officer Joseph Arcuri, former CFO at GlassBOX Television and President of AOL Canada and Chief Creative Officer David Hatch, founder of Whistlestop Productions.  The TableRock Media Board of Directors is chaired by Ken Murphy, co-founder of High Fidelity, HDTV and former President and General Manager at Discovery Channel (Canada).  Henry Eaton, President of Eaton Ventures, Francis MacDougall, Founder of GestureTek and Bernie Finkelstein, President of Finkelstein Management complete the TableRock Media Board of Directors.
The Guitar Channel subscription-based, streaming service APP will be available through Apple and Android devices, set-top boxes, video game consoles and other platforms when launched for a global audience late 2016.
-30-
TableRock Media is a subscription-based streaming service company with a collection of niche, curated channels including Guitars, Motorcycles and Aviation.  A next-generation media company with premium original content and exclusive events, TableRock brings global communities together to watch, read and touch the things they love. The direct-to-consumer APP will be available through Apple and Android devices, set-top boxes, video game consoles and other platforms when launched in 2016. For more information visit tablerockmedia.com
[feather_follow]
Media Contact:
Jennifer Mason
+ 416 456 1042
jennifer@tablerockmedia.com